Sponsored
ACT Health uses GS1 standards to support innovative solutions in the fight against Covid-19
---
A very good foundation
For more than 13 years, ACT Health has been on the forefront of implementing and using GS1 standards, integrating standards into many of its business and clinical processes. The health system has worked to assign GS1 identifiers for staff members and patients, as well as all its locations, from receiving points in pharmacies to ward storage closets. It also makes use of GS1 barcodes applied by manufacturers by scanning them at different points of care within its hospital environments.
Testing with quick results
Throughout the pandemic, all the states and territories of Australia have focused on preventative and containment measures like testing and contact tracing and, at the same time, increasing vaccination rates in the population in readiness for the "new normal"– living with Covid-19.
ACT Health has followed that national direction. "We're using specimen labels, collected during tests in drive-through testing centres and other testing sites, and leveraging GS1 standards to actually get those specimens straight into the analyser in a machine-readable format," explains Peter O'Halloran, Chief Information Officer, ACT Health.
Building trust with contact tracing
Being able to identify the contacts of positive cases is a foundational pillar to the Australian response to Covid-19. Another GS1 standard, the Global Location Number or GLN, has supported the health system's contact tracing application.
"ACT Health came up with a simple smartphone app that allowed people to 'check in' at locations and put our people in control," explains Mr. O'Halloran. "People can walk up to a venue, and scan a QR code to register their attendance. If needed due to a positive case visiting a location, the data can be provided directly to our contact tracers. In the ACT with a population of about 440,000, as of October 2021, we've seen more than 27,000 venues registered and 75 million check-ins."
During recent COVID-19 outbreaks, the contact tracing app has proven to be highly useful.
In fact, three other states and territories in Australia have adopted the app for their own contact tracing activities. The ACT team designed and developed the app for the three jurisdictions on a cost recovery basis, recognising the benefit of having an interoperable app able to be used across multiple states and territories. "Half of Australia is now using the app," explains Mr. O'Halloran.
"Sharing the app means that when vaccination targets are met, we are helping to open up the country."
Since the app uses GLNs, the ACT Health team implemented a central registry, shared by all the states and territories leveraging the app.
When someone scans the code, the system knows it's a code from the "XYX" location. The data is sent directly to the contact tracers in that jurisdiction.
"It's simple and easy, since we based the app on standards," says Mr. O'Halloran. "It's exciting — not just the technology and standards — but the outcomes."
Getting jabs in arms
It was 27 December 2020 when ACT's Health were told vaccines were arriving in February 2021. Coincidentally, the team was in the process of implementing a new Epic electronic medical record system, offering the opportunity to create an electronic vaccination record, rather than introducing a new manual process.
"We implemented the entire system for vaccinations from start to finish in 15 days," recalls Mr. O'Halloran. "This included capabilities for scheduling and administering vaccinations."
When ACT Health received the first shipments of vaccines in February, the team was relieved to find the packages were labelled with GS1 identifiers encoded in GS1 barcodes.
Contributors of success
"What has contributed to our success? We have a phenomenal workforce that met the Covid-19 challenge and continues to do so every day in what can be very challenging circumstances.
"Secondly, we have the infrastructure — not only the IT technology but also the infrastructure of GS1 standards for identifying people, locations and products. Standards have been key, helping us to ensure that the risk of patient-safety issues is reduced and, in fact, have not occurred. We've been able to use barcodes when we're injecting people to make sure it's the right product going to the right patient.
"And, the last ingredient that worked for us is innovation.
"Our overall response has been to plan, practice, refine the plan and then practice again. Our community is working together to fight a once-in-100-year battle, and I feel incredibly fortunate to be contributing."
Read the full case study here: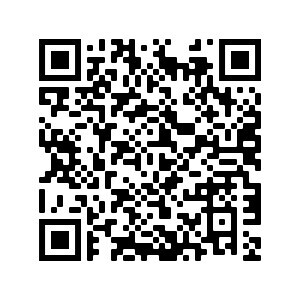 https://www.gs1au.org/download/gs1-healthcare-ACT-Health-uses-GS1-standards.pdf/file
Related Sponsored Contents
---